Välkommen till Stora baren
Planlösningen på Riche har inga direkta återvändsgränder, man kan liksom flanera runt i lokalerna – och på ett magnetiskt sätt dras man alltid tillbaka till Stora Baren. Det är där det händer, mötena, skådespelet, det där speciella som du inte kan sätta fingret på.
Det första du lägger märke till är det röda underredet, mässingsdetaljerna och konsten – som likt entrén hämtat inspiration från klassisk cirkusestetik. Musiken som spelas är alltid på en perfekt volym beroende på vilken tidpunkt du är där. Under dagen sätter musiken rytmen, du hör vad det är för låt om du aktivt lyssnar. Framåt kvällen höjs temperaturen i lokalen, folk är där för att ses och för att uppleva nya möten. Musiken följer stämningen och framåt natten är det fest. Varje låt du hör är vald med omsorg av vår väldigt musiknördiga personal. Vi är inte är inte bundna till någon genre utan det handlar om rätt känsla för tillfället. Och skulle vi sammanfatta Stora Baren i en låt kanske det skulle vara This Must Be The Place med Talking Heads som inleds med textraden "Home is where I want to be". I Stora Baren träffar du nya vänner, kanske möter du ditt livs kärlek – eller någon däremellan.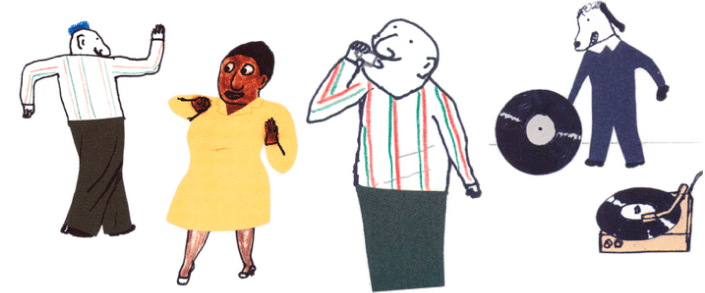 Låt oss hålla kontakten, så som vänner gör.
Det händer alltid något hos oss som du inte vill missa. Skriv upp dig på vårt nyhetsbrev för att hålla dig uppdaterad, få erbjudanden, inbjudningar och tips på hur du kan njuta lite mer i livet.