You are right where you're supposed to be
You're with us at Riche. Doesn't it feel good? You come to us because you want to enjoy life and you do it in playful spaces where food, drink, and art are at the centre. When Tore Wretman took over Riche, he wanted to challenge the status quo and elevate Swedish cuisine - and we carry on his legacy.
Our food at Riche

Riche is a brasserie with Swedish influences and our menu follows the seasons. It consists of classics and modern creations that will tickle your senses.

Lilla Baren

You come here to listen to the latest music from DJs and live acts, to mingle in an eclectic mix of multitaskers and people that enjoy life.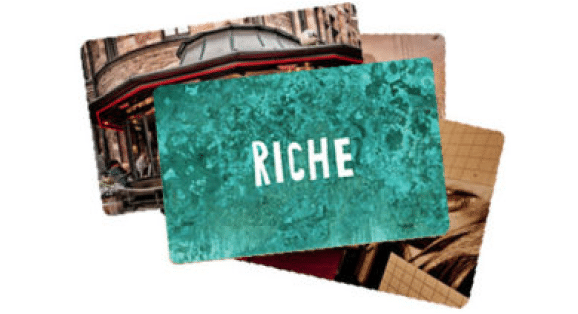 Gift cards
Do you want to give away an experience that doesn't involve parachutes or sports cars? Then we think a gift card from Riche is the perfect option. Pay with the gift card, regardless of whether you come for a cup of coffee or an entire evening.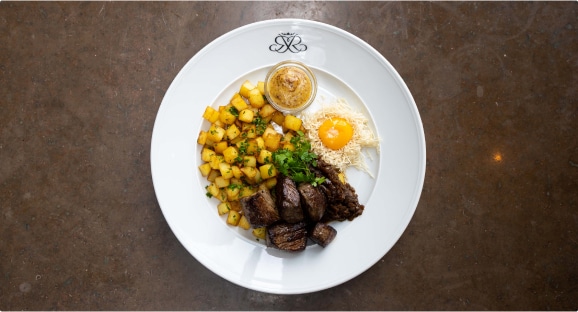 Our food
Riche is a French brasserie with Swedish influences. Culinary craft is at the heart - all our dishes are prepared from scratch which is demonstrated through our dedicated butcher, our very own boat, and the vegetables that we grow at Ulriksdals Värdshus.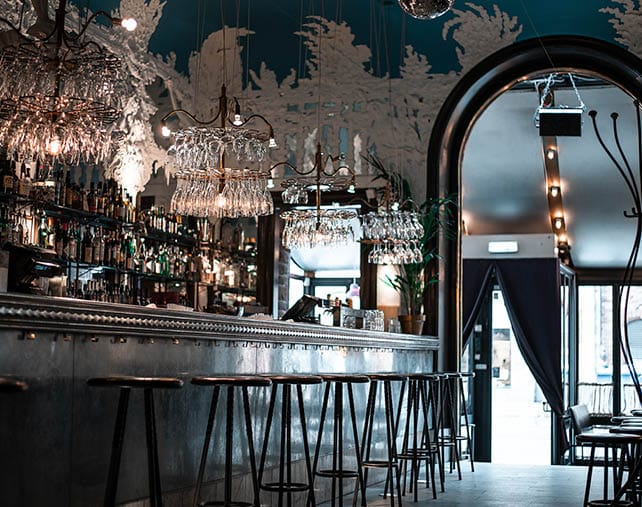 A classic restaurant in Stockholm
Riche is one of Stockholm, and Swedens, most iconic and popular restaurants – and have been so for over 100 years. We opened our doors for the first time in 1893 and ever since then we have always been an obvious alternative for anyone who wants to enjoy a nice meal at a restaurant in Stockholm.