Book a table
Riche is a place to gather, and you can basically spend all your waking hours with us. Many people come here so we recommend you book a table so we can get the chance to meet you. At our outdoor spaces, it's drop-in, and remember - first come, first served.

Are you 9 people or more? Then you may call on +46 8-545 035 60 or send us an email at info@riche.se
Read more
Riche opened its doors in 1893 and has since been a social hub located on Birger Jarlsgatan in the center of Stockholm. We are proud of our long history and our great kitchen which has always found ways to push the boundaries of what Swedish cuisine can be. We put a lot of love into our food, we cherish the culture, and we are a place that guests have come back to for over 100 years.
Locally sourced ingredients
There are many reasons to come to Riche, but one of the most important is of course our food. It has set the bar for what Sweden expects from a brasserie and it has been that way for a long time. But we would argue that the food served at today's Riche is the best ever because we have never been better at working with locally sourced ingredients. We buy vegetables from farmers we have great relationships with, grow a lot of great vegetables ourselves at Ulriksdals Värdshus, catch our own fish with our boat SM4 Tarona, prep the fish in our own fish cleaning plant, and have a dedicated butcher in the kitchen who allows us to make the most of every animal. All this allows us to serve the best, and most climate-friendly, food to our beloved guests.
We at Riche consider ourselves to be one big happy family - and we treat our guests as if we were welcoming a friend to our home. We provide first-class service and want our guests to feel at home with us. Riche is a warm and welcoming place, and that's a feeling you should carry with you when you leave the restaurant.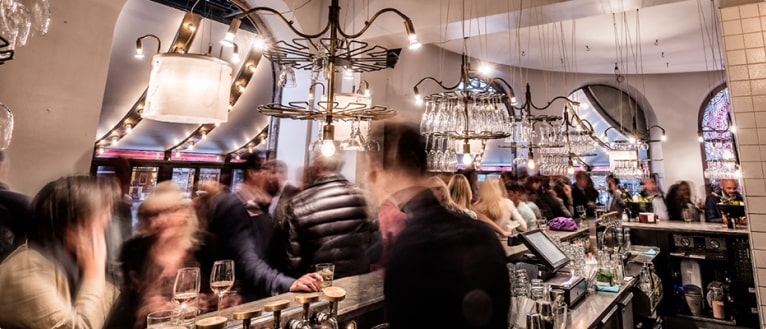 You come here to listen to the latest music from DJs or live acts, to mingle in a messy mix of multitaskers and epicureans. Lilla Baren is the playful hub at Riche and ensures that unexpected artistic expressions have a natural place with us.
There are no dead-ends at Riche, you can stroll around the venue - and in some magnetic way, you are drawn back to the grand bar. It's where the action is, the unexpected meetings, the spectacle, that special something you can't put your finger on.
Our dining room is large, bright with large windows that let the outside world in, and is decorated in a playful manner. The art on the walls surrounds you with culture and the furniture is designed to bring you closer to your friends in your company. The grand bar is in the middle of the dining room and that creates a vibrant pulse.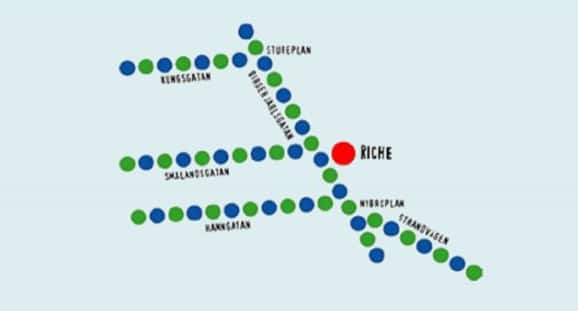 Find us
Stureplan is a mythical place, for us – it's home. The house was built in 1893, we moved in the same year and these days many of our guests see Riche as their home away from home - pop by and you'll understand why.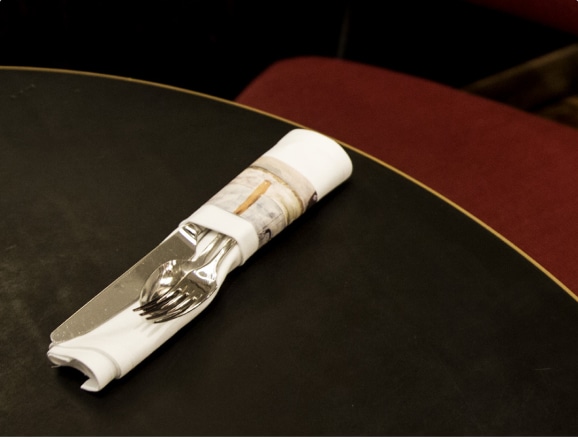 For larger parties
Are you a larger company of 9 or more who want to enjoy a full night at Riche, maybe you want to invite the family to lunch or take your colleagues on a company dinner? Contact us to book a table and experience one of the nicest places in Stockholm. Enjoy! We have world-class service, the best champagne in town, French delicacies, quality cooking and countless wines for all tastes.